Philips BiPAP Recall
Cancer Risk Prompts Philips CPAP Recall
Millions of BiPAP and CPAP breathing machines and mechanical ventilators have been recalled by Philips on account of a risk for cancer and other side effects. The Philips CPAP recall comes after the Dutch company received reports from patients about side effects they had suffered. Critics say the company knew of the cancer risk prior to issuing the Philips CPAP recall, and families harmed by this dangerous product are now seeking compensation through Philips CPAP cancer recall lawsuits. The Philips BiPAP recall was announced on June 14, 2021, and affects between 3 and 4 million CPAP machines. Lawyers handling Philips CPAP recall lawsuits believe persons and family members of persons who have developed cancer or another serious side effect may be eligible for significant compensation. This page provides a comprehensive look at the Philips BiPAP recall.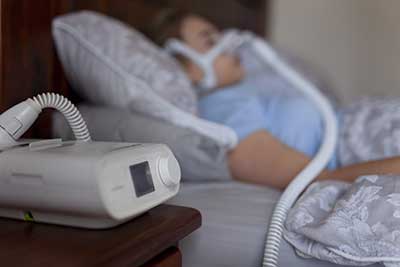 Philips Breathing Machines and Ventilators
Philips is a Dutch medical technology company that manufacturers a wide array of medical devices. Among them are a range of breathing machines used to support patients diagnosed with sleep apnea as well as patients in need of mechanical life support. The devices included in the Philips breathing machine recall include CPAP (continuous positive airway pressure) machines and BiPAP (bilateral positive airway pressure) machines for sleep apnea, as well as life-supporting mechanical ventilators.
In April of 2021, Philips referenced problems with its CPAP, BiPAP and mechanical ventilator machines as a "quality issue" in its first quarter report. Leading up to that time, the company had evidently received concerning reports from doctors and patients about serious side effects linked to Philips CPAP breathing machines. The problem was a foam part that could be considered an accessory component. The purpose of the dangerous foam component, which is known as "sound abatement foam", is to lessen the noise the BiPAP and ventilator machines make.
Philips CPAP Recall
It was not until June 14, 2021 that Philips issued a global BiPAP and CPAP recall for 3-4 million devices. The company had "received reports of possible patient impact due to foam degradation". The foam component is made of a substance known as PE-PUR, or polyester-based polyurethane. Over time the PE-PUR foam is prone to degradation. When the sound abatement foam breaks down, toxic gases and small particles are released into the BiPAP machine's airflow. Persons breathing this air are exposed to toxic and cancer-causing chemicals.
According to the Philips CPAP recall, exposure to chemical emissions from the foam may result in the following side effects:
Headache and dizziness
Irritation of the eyes, skin and respiratory tract
Hypersensitivity
Nausea and vomiting
Other "toxic and carcinogenic effects" including a risk of developing cancer
PE-PUR foam in the recalled Philips CPAP machines breaks down over time. Environmental heat and humidity can advance the degradation process, as can unapproved cleaning methods such as the use of ozone to clean the CPAP machine.
The following devices are included in the Philips BiPAP recall:
All Philips CPAP devices manufactured before April 26, 2021, under all serial numbers
All Philips BiLevel PAP devices manufactured before April 26, 2021, under all serial numbers
E30 model continuous ventilator, minimum ventilatory support for facility use
DreamStation non-life supporting continuous ventilator models ASV, ST, and AVAPS
SystemOne ASV4 model continuous ventilators, non-life supporting
C Series continuous ventilator, non-life supporting models ASV, S/T, and AVAPS
OmniLab Advanced Plus in-lab titration device
SystemOne Q series models of non-continuous ventilators
DreamStation CPAP, Auto CPAP, and BiPAP ventilator models
DreamStation Go CPAP and APAP models of non-continuous ventilators
Dorma 400 and 500 CPAP models of non-continuous ventilators
REMStar SE Auto CPAP models of non-continuous ventilators
The Trilogy 100, Trilogy 200, Garbin Plus, Aeris, and LifeVent continuous ventilators
The A-Series BiPAP V30 Auto and Hybrid A30 continuous ventilators for minimum ventilatory support for facility use
Outside the United States, the A-Series BiPAP A30 and A40 non-life supporting continuous ventilators
Who can file a ventilator recall lawsuit?
Patients who have used one of more than twenty different types of breathing machines included in the Philips CPAP, BiPAP and ventilator recall and then developed cancer or another serious medical problem may be eligible to file a claim against the Dutch manufacturer. Click here to learn more.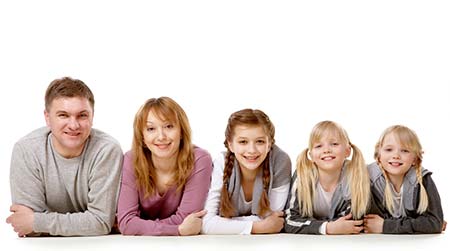 Philips BiPAP Sleep Apnea Machine Recall
Of the 3-4 million machines included in the Philips CPAP recall, approximately 80% are designed to treat sleep apnea. Sleep apnea is a condition that affects approximately 20 million Americans, putting them at risk for premature death, stroke and heart problems--not to mention compromising their sleep on a daily basis and resulting in countless serious traffic accidents each year. A BiPAP machine or similar device is designed to support regular breathing throughout sleep. Millions of patients using these devices have been reliant on them for years or even decades, with no prior knowledge of the risk information outlined in the Philips CPAP recall.
Persons currently using a Philips CPAP machine or BiPAP machine for sleep apnea are advised to discontinue use immediately due to the risk of cancer and other serious side effects caused by the release of toxic gases and particles, according to the Philips CPAP recall.
Philips Mechanical Ventilator Recall
The remaining 20% of devices included in the Philips breathing machine recall include mechanical ventilators designed for life support. Mechanical life-supporting ventilators have been a chief tool in the fight against COVID-19, but are always an essential medical device used routinely for surgeries and the treatment of severely ill patients. The last thing a patient in such a dire circumstance needs is exposure to toxic or cancer-causing gases and particles.
Patients reliant on life-supporting mechanical ventilators that are subject to the Philips CPAP recall need to be switched to an alternate treatment plan before discontinuing use of the dangerous machines.
Let Our CPAP Recall Attorneys Help You
Our lawyers specialize in holding large corporations accountable when they've placed profits ahead of safety. Through settlements and winning verdicts, our attorneys have obtained millions for our clients. Let us help you today.
Philips BiPAP Recall Lawsuits
Filing a lawsuit will allow you to hold the pharmaceutical company accountable for damage it has caused you or a loved one, while also providing real compensation for your medical expenses, suffering and loss. Contact us today for a free consultation.