Who Can File a Philips BiPAP Cancer Recall Lawsuit?
National CPAP recall attorneys provide information on who qualifies to file a Philips BiPAP recall lawsuit for cancer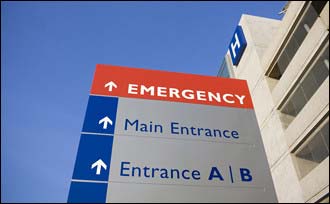 Patients who have used one of more than twenty different types of breathing machines included in the Philips CPAP recall and then developed cancer or another serious medical problem may be eligible to file a claim against the Dutch manufacturer. The devices include breathing machines for sleep apnea known as BiPAP and CPAP machines as well as life-supporting mechanical ventilators. Royal Philips became aware of the risk of cancer from a foam component on the basis of reports from patients and medical providers. Critics say company executives knew of the risk of CPAP cancer before the June 2021 Philips CPAP recall, resulting in countless innocent Americans becoming exposed to a risk for cancer with no warning or knowledge.
Persons who suffered serious side effects of a Philips breathing machine including cancer are seeking clarification of the qualifications required to participate in a Philips BiPAP recall lawsuit. Our law firm offers free, no-obligation, confidential consultations to anyone who feels they may have a claim. The basic qualifications, which are considered in each Philips CPAP cancer lawsuit claim, are as follows:
Use of a machine listed in the Philips CPAP recall: There are more than twenty products listed on the Philips BiPAP recall and they include three different types of breathing machines: Continuous Positive Airway Pressure (CPAP), Bilateral Positive Airway Pressure (BiPAP), both of which are used to treat sleep apnea, and mechanical ventilators used to provide life support. Philips CPAP recall product names include: Philips CPAP and BiPAP devices manufactured before April 26, 2021, under all serial numbers; E30 model continuous ventilator; DreamStation non-life supporting continuous ventilator models ASV, ST, and AVAPS; SystemOne ASV4 model continuous ventilators; C Series continuous ventilator; OmniLab Advanced Plus in-lab titration device; SystemOne Q series models; DreamStation CPAP, Auto CPAP, and BiPAP ventilator models; DreamStation Go CPAP and APAP models of non-continuous ventilators; Dorma 400 and 500 CPAP models of non-continuous ventilators; REMStar SE Auto CPAP models of non-continuous ventilators; The Trilogy 100, Trilogy 200, Garbin Plus, Aeris, and LifeVent continuous ventilators; The A-Series BiPAP V30 Auto and Hybrid A30 continuous ventilators. Between 3 and 4 millions products worldwide were included in the Philips CPAP recall. If you or a loved one used one of these machines, you may be eligible to file a BiPAP recall claim.
Cancer Diagnosis or Another Serious Side Effect: According to the Philips CPAP Recall, the risk comes to patients when a foam component of its breathing machines begins to degrade. When it breaks down, this component, which is made of PE-PUR, or polyester-based polyurethane, releases toxic gases and particles which are swept into the machine's airstream. Inhaling these toxic substances puts the patient at risk for cancer and can cause other side effects including headache and dizziness; irritation of the eyes, skin and respiratory tract; hypersensitivity; and nausea and vomiting. If you or a loved one developed severe CPAP side effects or Philips BiPAP cancer, you may be eligible to file a claim.
For persons and family members of persons who meet these qualifications, it is likely you will be eligible to file a CPAP recall lawsuit against Philips. There are multiple reasons you may consider filing a claim. First, BiPAP cancer recall lawyers believe individuals who have suffered from CPAP cancer or another serious side effect of the toxic particles may be eligible for compensation for the expense of medical treatment, pain, suffering, and loss associated with the BiPAP recall. More meaningful than that to some is the opportunity to hold a large corporation accountable for patient safety and dishonest business practices. Critics say Philips executives knew or should have known of the risk of exposure to toxic and carcinogenic substances long before the Philips CPAP recall was issued, and could have prevented millions from this dangerous medical device.
Attorneys offering free, no obligation Philips BiPAP lawsuit case review are available to speak with you and your family about your circumstances. To learn more about filing a lawsuit, please fill out the simple form on this page.
OnderLaw, LLC is a St. Louis personal injury law firm handling serious injury and death claims across the country. Its mission is the pursuit of justice, no matter how complex the case or strenuous the effort. The Onder Law Firm has represented clients throughout the United States in pharmaceutical and medical device litigation such as Pradaxa, Lexapro and Yasmin/Yaz, where the firm's attorneys held significant leadership roles in the litigation, as well as Actos, DePuy, Risperdal and others. The firm has represented thousands of persons in these and other products liability litigation, including DePuy hip replacement systems, which settled for $1.5 billion and Pradaxa internal bleeding, which settled for $650 million. The Onder Law Firm won $197 million in three talcum powder ovarian cancer lawsuits in St. Louis in 2016 and other law firms throughout the nation often seek its experience and expertise on complex litigation.